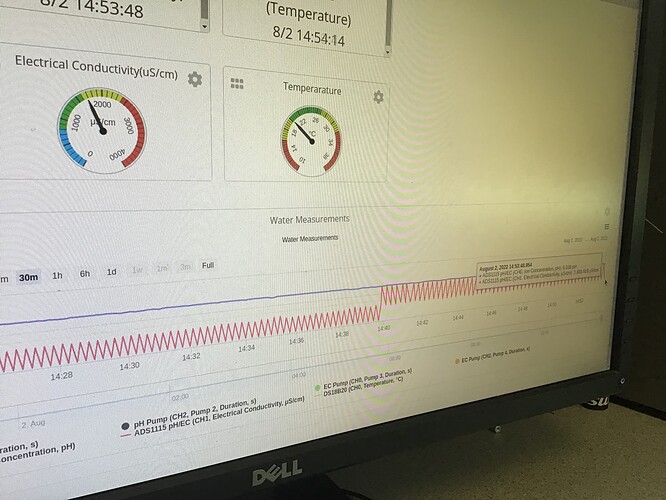 Hi currently, I have this issue with the EC value as it keeps fluctuating. As you can see from the graph, the peak value is ~3700 uS/cm and the bottom value is ~1700uS/cm. The actual value is ~1600 when I measure with an EC meter so i dont know why it overshoot heavily like that.
The sensor I used is an analog sensor (Seed Studio ModBus EC Sensor) , I used a voltmeter to measure the output and it is stable at 0.155V for a good period of time i.e I did not see any oscillation
Any suggestion for this behaviour ?