Hey everyone,
So I hooked up my Sonoff to my Air-Conditioner and I made a dashboard for it.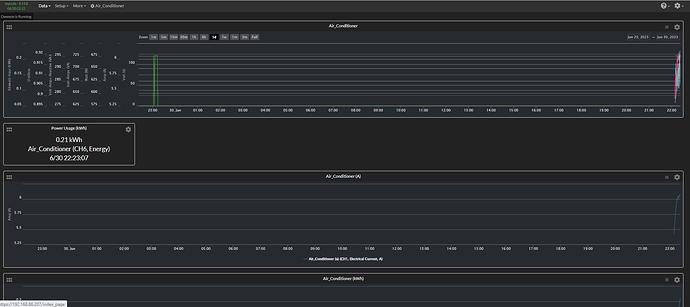 just threw everything I had for inputs on the top graph then I broke them out below. But I added a KWH measurement and got to thinking it be fun to also have what that is in Dollars. So I get charged



I'm going to just call it $0.10582 per kWh.
What is the best way to do that equation as a conversion and pull it in as a dashboard widget?