Hello,
So I'm using the AM2315C sensor as the AM2315 has been discontinued.
Am I able to change the i2c address of the AM2315 input that's pre-configured or do I need to add a custom input for my AM2315C sensor?
Mine is greyed out so not sure if and where I can change it?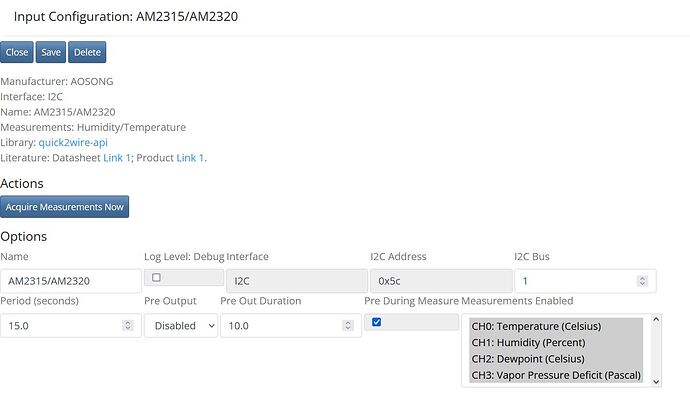 AM2315 i2c address = 0x5C
and mine, AM2315C i2c address = 0x38